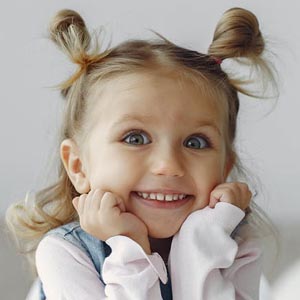 When it comes to kids, dental health unravels a bagful of questions for the parents. While consulting a pediatric dentist, a common question anxious parents ask would be about using mouthwash: Is mouthwash good for children? Most adults would vouch for mouthwash. For some, it is even a quick and "emergency" substitute for brushing during a hectic day. But how far can one rely on mouthwash for the dental health of kids? In our previous blog, we have explained 5 ways to make brushing fun with a pediatric dentist in Monrovia. However, read on to discover how safe is mouthwash for kids?
4 Benefits of Using Mouthwash:
The multi-faceted benefits of mouthwash include:
Prevents Tooth Decay

Fights Bad Breath

Extra Cavity Protection

Boosts Effects of Brushing and Flossing
Is Mouthwash Safe for Kids?
Though mouthwash would be handy and hygienic for grown-ups, dentists near you in Monrovia would agree that it may not always be safe for children.
Here are the reasons why:
As per the American Dental Association, children under 6 years of age should not indulge in using mouthwash. Most mouthwashes for adults are high in alcohol content. As a strong antimicrobial agent that kills the bacteria in the mouth, alcohol in mouthwash is perfectly safe for adults. But it can be harmful for kids as they tend to swallow most of the liquid while swishing. The muscle reflexes in young children and their fine motor control may not have developed fully in young children. So they may not properly spit out the mouthwash, and are very likely to swallow it. It is better to restrain from letting the little ones use mouthwash.

Most mouth rinses contain fluoride. Though consuming fluoride could help your child develop strong, healthy teeth, as per the National Institutes for Health (NIH) children below 8 years must not consume more than 1mg of fluoride per day. Orthodontists in Monrovia recommend mild, child-friendly mouthwashes for kids who are wearing braces. Continuous exposure to the chemical at the early stages of tooth development can cause fluorosis that leads to unpleasant spots or streaks on the teeth.
Pick Right Mouthwash for Kids With Pediatric Dentist in Monrovia:
If you are keen to let your children get used to mouthwash once they turn 6, then get them mild, alcohol-free mouthwash. Colgate Phos-Flur OrthoDefense Anticavity Mouth Rinse or ACT Anticavity Mouthwash with a slight flavor are good for that extra layer of protection against white spots without burning the mouth. Consult with your pediatric dentist in Monrovia for selecting the right mouthwash for your kid.
Conclusion:
The appropriate dental treatment for your children would mean having a children's dentist in Monrovia to guide you through the dos and don'ts of dealing with your kids' oral health. At Arcadia Pediatric Dental Practice & Orthodontics, you will find one of the most experienced and child-friendly pediatric dentists and staff who can clarify all your doubts and anxieties regarding caring for your kids' teeth. Visit our dentistry in Monrovia before choosing mouthwash for your kid or call us at 626-445-6666 to arrange an appointment immediately.