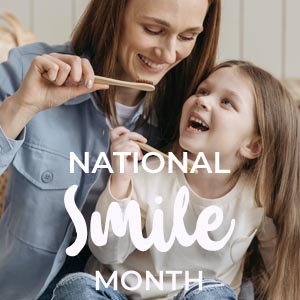 Imagine being a kid. Every day, apart from going to school and doing activities, kids spend time with family, and learn different ways to care for themselves and people around them. Brushing one's teeth is one of those essential life skills that every child acquires. Getting your child to brush two times in a single day for a duration of two minutes is a tough task.
But a little creativity will make a big difference. Because, this is about prolonging the long-term oral health of your child. "National Smile Month" is arriving once more. In our previous blog, we have explained 5 reasons for your child to visit an orthodontist in Monrovia in summer. This article shall discuss a few effective but easy to follow tips to make brushing enjoyable for your child!
5 Ways to Make Brushing Fun With Pediatric Dentist in Monrovia:
Incorporate Reward Charts:

Allow your children to place stickers, gold stars, or check marks on their teeth after each brushing. If they receive all of their scores for the month, you may give them a prize to commemorate the achievement.

Switching Places:

Frustrated at having to force your way into the bathroom to brush your child's teeth? Switch positions and let your youngster clean your teeth. Then you may giggle hysterically and demonstrate how much joy it brings.

Ice Tray Flossing Game:

Small kids lack the fine motor skills required to clean and floss their teeth correctly. You may assist kids to acquire these abilities while simultaneously teaching them the significance of flossing. This can be done by playing the "ice tray flossing" game. Shift the ice tray over easily and arrange the play dough in the troughs of the tray. Then, have your youngster scrape it out with the string. It is indeed an enjoyable experience that improves motor abilities.

Try Scavenger Hunt:

While brushing your child's teeth, pretend to locate different "wild creatures" in his or her mouth and track them about with a toothbrush. To keep things interesting, include lots of descriptive information about the animal's colors or fur.

Turning Brush Into Tooth Tickler:

Explain to your child that the brushes are "tooth ticklers" and you'd like to see which teeth are ticklish. Everything which encourages kids to utilize their creativity will make cleaning their teeth more enjoyable and less of a burden.
Conclusion:
Now that you know how to turn brushing into an entertaining activity for your kids, it's your duty to ensure their overall dental health by backing these practices up with the help of a pediatrician. For this, dental checkups are a must. Need more advice on the same? Visit our dentist near you in Monrovia, Dr. Eddie So and his team at Arcadia Pediatric Dental Practice and Orthodontics is the most reliable choice for your kid's dentistry. Don't hesitate to call 626-445-6666 for more information. Book an appointment with the best dentist near you, Dr. Eddie So by visiting our website of Arcadia Pediatric Dental Practice and Orthodontics.