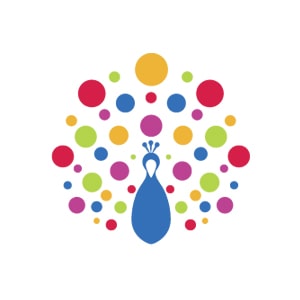 A dentist is a vital part of your oral healthcare. You should feel comfortable and confident with your dentist. If you don't feel this way, it may be time to find a new one. Choosing a dentist can get highly stressful and overwhelming. If you are looking for a dentist, you can either Google "dentist near me Monrovia" or just visit Arcadia Pediatric Dental Practice and Orthodontics.
There are multiple elements you must contemplate before hand-picking a dentist near you. In our previous blog we have explained about 4 things to consider while picking a dentist near you in Monrovia. However, we are sure by the end of this blog, you will pick the right dentist near you for yourself and your family.
The Importance of Choosing a Dentist Near You in Monrovia:
When you're choosing a dentist, it's important to find one that you're comfortable with. You should also consider the advantages of choosing a dentist near you. When it comes to choosing a dentist, there are a lot of factors that come into play. However, one of the most important factors is choosing a dentist who is conveniently located near you. Here are the top benefits of choosing a dentist near you in Monrovia:
Keep up with your dental appointments
Get the emergency dental care you need right away
Save traveling time and money
Build a relationship with your dentist
Hence, choosing a qualified and right dentist near you is an important decision, and you should make sure that you are comfortable with the dentist you choose. Below are the 4 things to consider while choosing a dentist near you in Monrovia.
4 Things to Consider Before Hand-Picking a Dentist Near You in Monrovia:
Identify Your Needs:

The first and foremost step you must do is to identify the dental goals, needs and issues of yourself and your family. The world of dentistry is large. Identifying your needs will help you choose a specialist appropriate for your needs. An orthodontist in Monrovia can cure malocclusion and can help align your teeth. A pediatric dentist in Monrovia will handle your tiny tot's dental needs from infancy to teenage years.

Since these dentists are trained to work on specific areas they can serve you better. At Arcadia, we offer highly specialized children's dentists in Monrovia and Orthodontic dental services.

Check for Insurance:

Whether you have insurance or not, it's crucial for you to find out whether your dentist accepts your insurance. Some orthodontic procedures and intricate pediatric procedures are high-priced. Make sure you keep yourself aware of the different services that are covered in your insurance and the additional amount for any specific services, if any.

Referrals and Reviews:

If you have already got a list of pediatric dentist in Monrovia ready, you're ready to take the next step. Go ahead and Google each of the dentists you have shortlisted and look at the reviews. You can also visit the orthodontist's website and read reviews of the patients who had undergone treatment earlier. You can rely on referrals from friends, family or colleagues before hand-picking a children's dentist in Monrovia. This will enable you to spot the finest dentist in Monrovia.

Take a Trip:

Ultimately, the best way to find out if a dentist is good for you or not, is to just simply visit the dentist. Speak to the staff and see if the environment at the dental office is clean and tidy. Take time to check if the staff and other office members are following all COVID safety protocols and whether the dentist and the staff are affable or not.
Takeaway:
If you are looking for a dentist near you in Monrovia, consider the benefits of choosing a dentist near you. Convenience, emergency dental care, building a relationship, and saving traveling time and money are all great reasons to choose a local dentist. Before hand-picking a dentist for all your dental needs, take a trip to your dentist, rely on the referrals, read the reviews, check the insurance or payment options, and consider the dental services offered by the dentist.
Explore our website and schedule a consultation right away to meet a dentist near you. Consider Dr. Eddie So at Arcadia Pediatric Dental Practice and Orthodontics for your child's dental hygiene and for orthodontic solutions. For more information, call us at 626-445-6666 and schedule an appointment today.