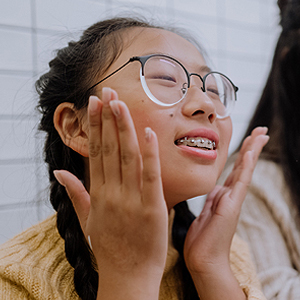 If you want your kid to get braces, then getting it done in the summer season would be a good idea. The reason being it will give your kid a bit of extra time to familiarize with the braces before the end of vacation. Also, as a parent, you will have extra time for the maintenance of the braces. That is why it is often suggested to approach dentistry during summer vacation to affix a brace for your child. In our previous blog, we have explained 5 tips to handpick appropriate dentists for your children in Monrovia. Read on to discover more about it from below.
5 Reasons for Your Child to Visit Orthodontist in Monrovia in Summer:
It Will Not Be Difficult to Teach Your Kid Hygiene:

Your kid will need time to adjust with their braces. It is not a quick process. However, thorough cleaning is also important for braces. Make sure the toothbrush your kid is using is soft with thin bristles. You can also get your kid an interdental toothbrush. You need to ensure that your kid is brushing his/her teeth in the gaps between the braces and the teeth. Maintaining oral hygiene is very important when you have braces.

Scheduling/ Time:

Summer vacation implies a more open routine. You don't need to skip your homework, school or any extracurricular activities for orthodontist in Monrovia checkups and appointments. Also, it would not be difficult to plan your next consultation session in case you face any complaints or issues about your orthodontic treatment.

Enable Your Kid to Smile With Confidence by Fall:

It's not unusual to feel under confident or self-conscious when getting their braces done. It is a time-taking process to learn to eat and speak properly with the braces. So, let your kid adjust to his/her braces during the vacation so that he/she can smile with confidence by fall.

Build Healthy Eating Habits Independently:

Dentists near you in Monrovia often suggest adopting healthy eating habits as it is very crucial to keeping your teeth healthy. It will not be difficult for your kids to adopt new eating habits before holidays or vacations. More time at residence implies more effect on the diet of your kid.

Summer Treats of Hot Days Can Ease Your Kid' Dental Ache:

Your kid may feel discomfort because of braces. Fortunately, most of the treats of the hot season are effective for reducing aches. They are braces-friendly as well. Your kid will enjoy summer treats such as iced drinks, milkshakes, smoothies, ice cream, popsicles, and frozen yogurt. They will reduce dental irritation and swelling.
Conclusion:
If you are thinking of getting your kid's braces done this summer, you can contact Dr. Eddie So and his skilled team of dental professionals at Arcadia Pediatric Dental Practice and Orthodontics. Dr. Eddie So is a leading pediatric dentist in Monrovia with years of experience in offering effective orthodontic treatment at affordable rates. Browse through Arcadia Pediatric Dental Practice and Orthodontics' website to gather more details. Call us at 626-445-6666 to arrange for an appointment right away.