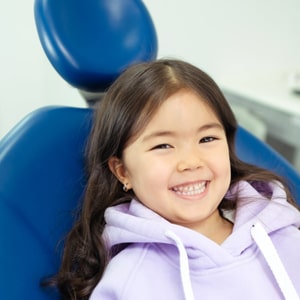 Taking kids to a dentist is no easy task. Not only are they terrified of stepping into the dentist's chamber but also throw tantrums that are often difficult to manage. Hence, it's very important to take your little one to a specialized pediatric dentist who has a well-decorated office and a kind staff who knows how to handle petrified kids. In our previous blog, we have explained reasons to choose a local pediatric dentist near you in Monrovia. Now, there are reasons why you should prefer to take your child to a pediatric dentist during the summers. Time for us to check the reasons.
5 Reasons to Visit Pediatric Dentist in Monrovia This Summer:
Ensure Dental Care for Kids Before Winter Celebrations:

As summer nears its end, the festivities remain around the corner. Thanksgiving, Halloween, and then Christmas and New Year for the winters mean scrumptious dishes for everyone. With these holidays, carbonated drinks, candies, sweets, pastries, cakes, ice creams and other sugar items are always on the rise. You can't stop your kids from gorging on such delicacies and confectionaries. Thus, visiting a pediatric dentist in Monrovia during summer actually helps with preventive measures before the fall and winter celebrations set in.

Gear Up for the Harsh Winters:

Winters are often harsh on teeth and gums. Summers are the ideal time to take your kids to pediatricians for a thorough check-up before winter sets in. Advance care can help seal any cavities or tooth decay that could worsen in the cold weather.

More Time to Practice Healthy Oral Habits:

Summers mean holidays. So, while kids enjoy themselves with various summer activities, you can instill the habit of healthy oral care in them. Since they will mostly be at home, it is the ideal time to keep a check on their routine like brushing twice a day, flossing, massaging and cleaning gums, etc. There is always a higher chance of correcting their wrong habits during summers. Dentistry in Monrovia advises your child on what necessary practices he/she should put on.

No Missing Out on School:

With any sort of preventive or restorative dental measures with pediatric dentistry for your kid, you can stay relieved that he/she doesn't miss out on school. There might be various procedures like cleaning, scaling, filling, braces, etc. that require rest for a day or a few weeks. Kids often lose out on classes during this period. Summers are the best time to carry out such lengthy procedures while the kids enjoy the vacation.

Flexibility With Appointment:

Summers usually have lesser rush with pediatricians since a lot of kids go to summer camps or head out for long vacations with parents. Hence, you don't get to stand in long queues waiting for your turn. Also, a children's dentist in Monrovia stays free during this time.
Conclusion:
If you are looking for the best dentist near you in Monrovia, Dr. Eddie So is a leading pediatric dentist with whom kids get very comfortable because of their cordial nature and painless treatments. The dental office is also aesthetically decorated to please kids and divert their attention. To get an appointment, or to know more about the services call us at 626-445-6666 today.