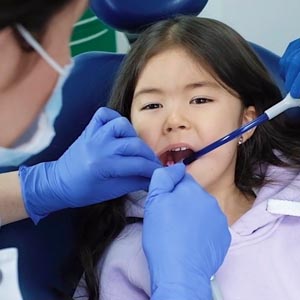 Are you having trouble finding the best pediatric dentistry for your little one? Any parent or caregiver will understand the importance and need to first visit a pediatric dentist as the growth of their children's teeth happens. In our previous blog, we have explained 5 signs your child needs to visit an orthodontist in Monrovia. This article will help you learn certain factors which will aid you find the best dentist for your children's requirements.
5 Tips to Handpick Appropriate Dentist for Your Children in Monrovia:
Compassionate:

What distinguishes pediatric dentists from others is their compassion and care for handling children. Aside from their educational background and skill set, a good dentist must make the dental office environment fun-filled and less scary. Dental trauma can happen to anyone regardless of their age. Often children feel scared by the sudden exposure to dental appliances and atmosphere.

Helpful:

A child learns the first steps to maintain oral hygiene from their pediatric dentist. They must provide helpful tips and techniques for brushing and oral care to the child.

Proximity:

In an emergency dental situation, it is helpful if the dental office is within a reasonable proximity to reach. A dental office visit must never feel like a hustle.

Insurance:

You must know about the dentist's office's dental insurance plan and coverage before making your consultation.

Procedures and Techniques Followed:

You must also focus on the usage of advanced dentistry techniques, and the procedures employed by the dentist. They must strictly be child friendly.
Handpick the Appropriate Dentist Near You in Monrovia:
You must also know about everything before consultation via testimonials and reviews. You must be well aware of the dentist's educational background, professional career, and services. These factors will clear out possible doubts before considering the benefits. This will aid you arrive at the correct choice.
Before finalizing a dentist near you in Monrovia for your kid, you must perform the above steps.
Can a Pediatric Dentist Perform Orthodontist in Monrovia?
By the age of three, pediatric dentists can understand if the child needs any orthodontic service requirements or not. Early detection of the signs of orthodontic conditions will help treat the primary issues earlier. Like an orthodontist in Monrovia, pediatric dentists can also provide prior orthodontic requirements. But if there are significant procedures involved, they often refer the matter to an orthodontist.
Conclusion:
If you are looking to find the finest pediatric dentist in Monrovia for your children's oral care solutions, then approach Dr. Eddie So and his seasoned team at Arcadia Pediatric Dental Practice and Orthodontics. Dr. Eddie So at Arcadia Pediatric Dental Practice provides the finest pediatric dentistry. Dr. Eddie So has been serving the communities surrounding Monrovia, California, for years now. He is well known for his compassionate approach and great chairside manners with the kids. Head to Arcadia Pediatric Dental Practice's website to discover more details about our services. For more information call us at 626-445-6666 and book a consultation today.