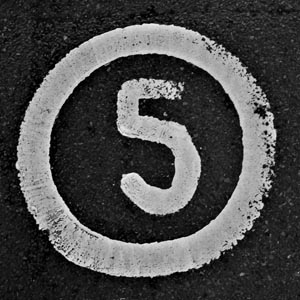 Regular dental visits are just as important as routine pediatric visits. To maintain your child's long-term oral health, you should get your child a semi-annual dental cleaning and checkup.
Throughout childhood, proper dental care is necessary to prevent cavities, gum disease, and poor dental structure as an adult. Keep your child's teeth healthy by guiding them and taking care of them. Ensure they visit a dentist regularly. In our previous blog, we have explained about 5 reasons to visit pediatric dentist in Monrovia this summer. However, by asking your pediatric dentist the right questions, you can ensure that your child's teeth remain healthy.
5 Questions to Ask Your Child's Pediatric Dentist in Monrovia:
How Often Should My Child Visit a Dentist?

Pediatric dentists recommend that kids see them every six months. The dentists can catch abnormalities like tooth decay or orthodontic problems early, through regular appointments. Through frequent dental visits, your child would get used to the dentist and develop positive experiences too.

Would You Show My Child How to Brush Teeth?

A healthy mouth begins with learning how to brush correctly. When they are young, teaching children how to brush and floss their teeth correctly will help them preserve their teeth. Besides showing your child how to brush their teeth, the best pediatric dentist in Monrovia can point out any frequently missed spots.

What Kind of Toothpaste or Toothbrush Should My Child Use?

Ensure they use an appropriately sized toothbrush, depending on your child's age. Your child should also use the right toothpaste as some brands are not safe for young children, in case they swallow accidentally. Consult your child's dentist for low-fluoride toothpaste recommendations.

When Visiting the Dentist, How Can I Make My Child More Comfortable?

Kids who haven't had good experiences with the dentist can find it scary. You and the pediatric dentist can work together to make it a pleasant experience. It is a smart idea to describe what the doctor will do and ensure the kids are well-rested and calm right before a visit. Don't forget to ask the dentist or children orthodontist in Monrovia if they have any tricks up their sleeve that will make the experience more enjoyable!

How Can I Protect My Child's Teeth With Good Eating Habits?

Your child's oral health can be maintained through good eating habits and aftercare. Consult the best pediatric dentist for more information about which food and drinks to be careful about, such as sugary, starchy, and acidic foods.
Conclusion:
Your goal is to maintain your child's oral health, by taking him/her to a pediatric dentist. Place your trust in the stellar services available in dentistry. You can schedule regular dental appointments for your child by searching for the best dentist near you in Monrovia right away!