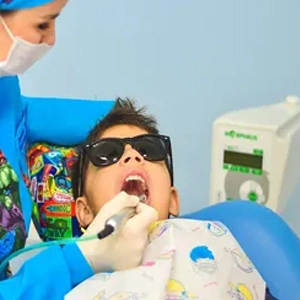 Despite taking good care of teeth, kids may show signs of teeth misalignment. Their teeth may be crooked, protruding, or may have underbite or overbite problems. If the problem starts manifesting at an early age, it is imperative to take the kid to a dentist and see if any preventive treatment is required. In our previous blog, we have explained about 4 things to consider while hand-picking a dentist near you in Monrovia. However, there is no ideal age at which a kid should be taken to a dentist or an orthodontist.
As soon as the kids start teething, a visit to a dentist is possible. Dr. Eddie So is a seasoned dental practitioner at Arcadia Pediatric Dental Practice and Orthodontist. Visit the dentist to know more about kids' dental issues and get a quick treatment if required.
Does Your Child Need Braces?
Some kids who are in a hurry to grow up and wish to dazzle people with their glorious smiles may pay a visit to the orthodontist at a very early age. They may ask for braces treatment to correct their teeth alignment issues and improve their smiles. They worry about how they will look in a couple of years, encouraging them to visit an orthodontist earlier than usual. But, before going for the braces treatment, it is important to schedule an appointment with an orthodontist in Monrovia and find answers to your concerns about braces.
Are Braces Necessary?
Braces are required when the kids have overlapping, crooked, or overcrowded teeth. They may also have malocclusion problems when the sizes of upper and lower jaws differ. Braces can help rectify these problems.
Injuries and Accidents:
Braces may also be required if the kid has lost the baby teeth too early due to accidents, injuries, or has a protruding tooth problem because of a thumb-sucking habit. Many times, protruding teeth may also be a genetic problem. In all these cases, braces can help a lot.
A Visit to the Dentist in Monrovia:
Consulting a pediatrician like Dr. Eddie So at an early age will help contain the problem before it escalates and becomes complicated. The orthodontist can prescribe treatments that help to correct teeth alignment and jaw alignment issues. After observing the young patient, the dentist decides if the patient needs braces or any other devices to correct the problem at this stage. This way, the problem is nipped at an early stage.
Conclusion:
The online search containing the keywords: "dentist near me Monrovia" will generate a lot of results. But consider Dr. Eddie So, at Arcadia Pediatric Dental Practice and Orthodontics, whose name will appear at the top. Schedule an appointment with Dr Eddie So and ensure that your kid gets the best and timely treatment to solve various dental issues. Browse through our website for further details or dial us at 626-445-6666 right away.