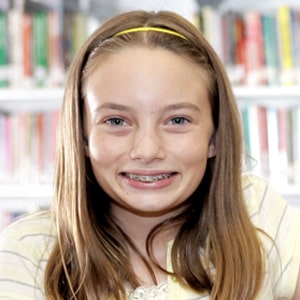 Visiting an orthodontist in Monrovia is essential if you want to maintain your kid's dental health. An orthodontist can help your kid diagnose and treat orthodontic problems such as teeth straightening with orthodontic braces. If you want deeper insights about early orthodontic treatment for your child, read along.
Here, you're going to find all the info you need regarding orthodontic treatment. So, let's get started.
What Is Orthodontic Treatment?
Orthodontics is a different type of dentistry. It helps in diagnosing and treating mispositioned jaws and teeth and irregular bite patterns. Kids usually require such treatment at birth or during toddlerhood.
Why Is an Early Visit With an Orthodontist in Monrovia Important for Children?
Many kids display the early signs of orthodontic problems or irregularities. And such problems, if treated early, can immensely benefit your kid's oral health. It's the reason you should visit a Pediatric Dentist in Monrovia like Dr. Eddie So at Arcadia Pediatric Dental Practice & Orthodontics.
If your child shows major symptoms of orthodontic issues, early treatment with an orthodontist can benefit you in the following ways: -
It can help increase the aesthetic appearance hence self-confidence.
It can improve the chances of better jaw growth.
It can improve the chances of teeth that are aptly spaced and aligned.
It can reduce the chances of grinding.
It can reduce the chances of periodontal diseases, cavities, etc.
It can reduce the likelihood of speech problems.
When Is the Optimum Time for Orthodontic Treatment for Kids?
Three age-related stages indicate that your child needs an Orthodontist in Monrovia. Here are the stages:
1st Stage – Early Treatment:

During this stage, the child's age is between 2-6 years. This treatment focuses on regulating the width of the dental arches of your child. It also aims to provide ample space for the eruption of permanent teeth.

2nd Stage – Middle Dentition:

During this stage, the age is between 6-12 years. It aims at realigning your kid's wayward jaws and permanent teeth. This phase helps in developing crossbites in your kid.

3rd Stage – Adolescent Dentition:

The age of the child during this stage is over 13 years. It's the most common stage where parents think of orthodontic treatment. It aims at straightening the permanent teeth for improving the appearance of your kid's smile.
Who Is the Best Dentist in Monrovia?
Whether you're looking for an Orthodontist in Monrovia there's one name you can trust. And that is Dr. Eddie So - Arcadia Pediatric Dental Practice & Orthodontics. Dr. Eddie So and his team always make sure that your kid gets a family like environment in the clinic. He's experienced and has impeccable experience in dealing with kids.