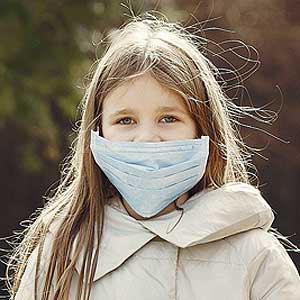 There is a constant surge in Covid-19 cases as the coronavirus is spreading rapidly. You're now probably wondering if it is out of harm's way to visit the dentist with your child? The response to that is a wholehearted yes. It is a wise option to visit the dentist with your child in tow. Read on to find out the safety protocols followed by Dr. Eddie So who is a Dentist in Monrovia and practices at the Arcadia Pediatric Dental Practice & Orthodontics.
First Priority: Safety
Just like other dental offices, Arcadia Pediatric Dental Practice & Orthodontics is now open for patients. With the increase in the spread of the virus, our dentists and other staff have been constantly taking efforts to keep the patients and staff safe. We also have a Guide to Choose a Local Dentist in Monrovia to keep your children's oral health intact and maintain your kids' precious smile forever.
What Has Changed After Covid-19?
Here are some of the changes you will encounter on your visit to Dentist Near You in Monrovia:
Since the virus spreads through respiratory droplets every dentist and staff at Arcadia wear face masks, face shields, PPE, gloves and other protective garbs.
Regular temperature checks and other sanitary measures are undertaken at our dental office as a precaution.
In order to adhere to the social distancing specifications, mandatory spacing is followed to ensure that your child is socially distant from other patients.
Unlike the usual, you would be asked to wait inside your car until you near your time of appointment.
You also will not have the chance to get your hands on any video games, books or magazines that are usually in the waiting room.
Since it is difficult for everyone to get an appointment, multiple procedures will be done at once, only on prior notice.
There are also limits fixed on those who accompany the patients. Only one adult per child is allowed.
In order to ensure there is enough ventilation, there are additional dental air purifiers that have been installed on the premises.
You will fill all the forms online and not manually.
Colorful posters carrying information about Covid-19 conveyed by kid friendly characters are placed to reduce their fears.
Conclusion:
If you're on the lookout for a Pediatric Dentist in Monrovia just google 'Childrens Dentist near me' or 'Dentistry Monrovia'. Dr Eddie So and his team of kids dentists experts will ensure that your child is in a safe and hygienic environment during the treatment and throughout the visit.
Visit Us:
If your child needs dental care, give us a call at (626) 445-6666 and schedule an appointment right away!