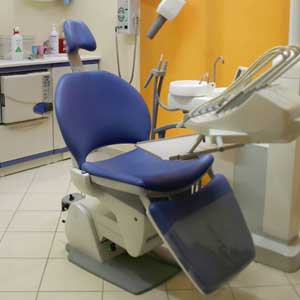 If you're looking for a dentist in Monrovia or any other local dentist near you for keeping your oral health intact and maintaining your precious smile forever, this blog can address all your questions and doubts.
Why Choose A Local Dentist in Monrovia?
Oral health plays a vital role in sustaining the all round well-being of an individual. You must visit your local dentist twice a year to keep track of your dental health. We've got you some tips you must keep in mind before picking your local dentist.
4 Important Tips For Choosing a Local Dentist in Monrovia
Location:

When you are in the market looking for a new dentist, it is always better for you to choose a local dentist. In that way, you can avoid long-standing traffic and never miss any of your appointments. If you choose a dental office that is close to your place of work or home, you can visit the dentist even during dental emergencies if any. By choosing a local dentist you can commit to taking good care of your teeth by scheduling regular visits.

Information about a local dentist in Monrovia is just a click away. Type "dentist near me" in your search engine and find the local dentist with the best reviews in your vicinity.

Modern Technologies and Tools:

A great dentist is not only the one that has good training and experiences but is the one that has kept themselves updated with the modern tools and technology of dentistry. It is important that your local dentists had the best quality labs and materials that are healthy and create no-side effects. These first handed tools and world-class technology help you in keeping your dental health safe and stable.

You must also keep in mind that your dentist can have sophisticated technology and it is used after evaluating an individual patient's concern.

Insurance:

Before you choose your local dentist, make sure that the dentist offers you insurance options. This will prevent you from paying for other non-preventive services. The insurance should compulsorily cover all benefits and perks.

Friendly Atmosphere:

You must have a safe and friendly team to take care of your dental needs at your local dentist's office. If you have a kind team of experts, it automatically instills in you the need to keep your teeth healthy.
Conclusion:
A local dentist here in Monrovia will assist you to maintain great oral health through their dedicated dental service. The quality and experience of dentist in Monrovia is unmatched. Feel free to call or contact us! Learn more about your local dentist in Monrovia by reaching out to them.