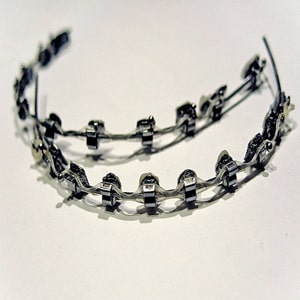 The smile of a child defines its appearance. A kid's smile with crooked teeth is not very appealing for the onlookers. Misaligned teeth can play a pivotal role in bringing down your child's self-confidence. They can make the child feel nervous and conscious about itself. Crooked teeth significantly affect the appearance of a person.
The best way to have perfectly aligned teeth is to get braces. If you're looking for a reputed pediatric dentist for your child, then visit Dr. Eddie So at Arcadia Pediatric Dental Practice and Orthodontics. In our previous blog, we have explained at what age your child should visit an orthodontist and dentist in Monrovia. Now read through the article to discover the ideal age to affix braces for a child and to clear other associated doubts.
What Is the Perfect Age to Visit an Orthodontist in Monrovia for Your Child?
According to scientific evidence, 9-14 years is an ideal age to get braces. These years are the formative years of your children. This is true with respect to the teeth as well. If you do not want to be under confident and shy, getting braces for your child's teeth is the perfect solution. They will be able to flaunt their smiles. Searching for the best pediatric dentist in Monrovia will give you the top results. Pick Dr. Eddie So from the top of the search result and be relieved.
Are Braces Safe?
Yes, braces are safe. Adults, as well as children, can use them. Make sure you visit a skilled and experienced dentist to get braces. If you go to some local dentist, then results can't be guaranteed and your teeth may get ruined. Your teeth are going to stay with you till you die. So, they must be in good condition. If you're looking for the best orthodontists in Monrovia, searching for 'orthodontist Monrovia' online will give you hundreds of results.
Are Braces Expensive?
No, braces are not expensive at all. They are pretty affordable and well within your budget. Braces will give you a chance of having the perfect smile. So, do not be discouraged by the price. One can check whether the dental clinic will offer insurance facilities for braces or not before committing to getting them.
Start Serious Enquiries:
If you still want more clarity, visit your nearby dentist and ask about the different types of braces. Compare the cost and quality and arrive at a good decision. If you're finding a dentist in Monrovia, searching for a 'dentist near me Monrovia' will give you the desired results.
Conclusion:
If you're looking for the best pediatric dentistry services in Monrovia to affix braces for your kids, search for 'dentistry Monrovia' online. Handpick Dr. Eddie So at Arcadia Pediatric Dental Practice and Orthodontics from the topmost results. Browse through our website to discover more about the services we offer. Dial us at 626-445-6666 to have a conversation right away.