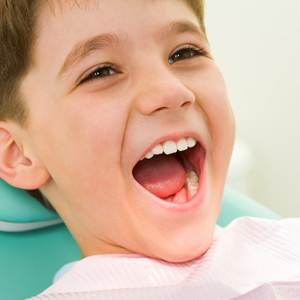 Do you only visit the dentist when faced with an emergency? If yes, it's high time to break that habit! Regular dental check-ups are crucial to maintaining a healthy mouth and preventing potential problems that could have long-term consequences.
In a previous blog post, we discussed the reasons why your child needs to visit the dentist before school . In this blog post, you will discover the amazing benefits of visiting a dentist near you.
Unlock Optimal Oral Health With Local Dentistry in Monrovia
Professional Care for Your Teeth and Gums:

The benefits of regular dental check-ups are well-known. By scheduling routine visits to your dentist, you receive professional care that prevents minor dental problems from becoming serious. During these check-ups, dentists examine your teeth, gums, and tongue to identify potential dental issues that may develop unnoticed.

Early Detection and Prevention of Dental Problems:

It's always better to prevent issues than to deal with them later. Regular dental check-ups can help catch potential issues before they become serious. If your dentist discovers a problem in its early stages, they can intervene before it becomes more severe and provide you with the required treatment to prevent the problem from becoming more painful.

Helps Prevent Bad Breath and Gum Disease:

Dental check-ups also help ensure that the mouth is clean and fresh, which goes a long way in preventing bad breath and gum diseases. Your orthodontist in Monrovia can suggest the right toothpaste, mouthwash, or chewing gum that helps to keep your mouth fresh and clean.

Saves Time and Money:

Regular dental check-ups can save you both time and money in the long term. Skipping regular check-ups can lead to small dental problems that could escalate into significant dental issues creeping up unexpectedly. By detecting issues early, your dentist can provide the necessary treatment, which is less expensive compared to extensive dental work in the future.

Promotes Overall Well-being:

Finally, ensuring regular dental check-ups is crucial for maintaining good overall health. Oral health has a connection with chronic diseases like diabetes, heart disease, stroke, and Alzheimer's disease. By caring for oral health, you can reduce the probability of developing these conditions and improve your overall health.
Are you looking for Dentist near me in Monrovia?
Regular dental check-ups ensure that your teeth, gums, and tongue are healthy, preventing potential minor problems from escalating into major ones. Connect with Dr. Eddie in Monrovia to get the best possible dental care for yourself. With advanced technology and a friendly, professional staff, you can unlock optimal oral health. Call today to book your appointment!