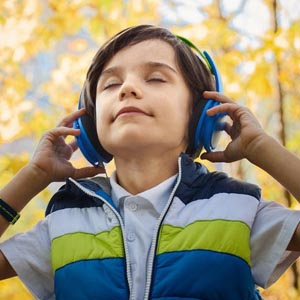 No matter what age kids are, they develop a phobia for visiting a dentist. The very thought of going to a dental office scares them. Dental anxiety in kids can be a result of any past experience that was uncomfortable or painful, fear of the unknown, phobia of pain, or an imbibed fear from their parents who are equally scared of visiting a dentist. In our previous blog, we have explained 5 important questions to ask your child's pediatric dentist. However, here are a few tips to ease your child's fear of visiting a dental clinic.
5 Reasons to Ease Your Child's Visit to Dentist Near You in Monrovia:
Do Mock Trials of Dental Visits:

This tip is subject to your time and circumstances. Make your kids familiar with a dental environment. For many kids, dental anxiety happens because of an unknown fear of what will unfurl during the treatment.

Make a dental office prototype at home, play with a dentist, make your kid sit on a chair, make them do some basic dental practices like brushing, flossing, massaging gums, etc. Hold up a mirror to demonstrate what a dentist might check initially for their teeth. You can even take your kid to the dentist prior to the treatment to make him/her aware of how the place is.

Select the Right Pediatric Dentist:

Choosing the right dental expert is essential to make your kid comfortable. There might be many pediatric dentist in Monrovia, but not all are the same. Search their websites, check patient reviews, and talk to the dentist before fixing an appointment. Remember, only an expert dentist can make your kid undergo the treatment with ease.

Explain Them What Might Happen at Dental Office:

If you are aware of your kid's dental issue, you can give them a brief explanation of what can come up there. This will help them to be aware of any proceedings at a dental chamber well in advance.

Get Them Acquainted With Dental Visits at Early Age:

This strategy helps since kids get familiar with the dental environment at a tender age. Imagine a kid visiting the dentist for the first time at 12 years and undergoing a critical treatment. He/she has never experienced this and will certainly be horrified about it. Hence, start taking them to dentistry in Monrovia right from their second year. Routine checkup will also help them have good dental health.

Show Them Videos:

Dental videos are available in plenty. Watch a few of them together. Familiarity gives comfort and will make them feel at ease beforehand.
Conclusion:
For the best dentist near me in Monrovia where children find a warm welcome and comfortable ambience, visit Dr. Eddie So at Arcadia Pediatric Dental Practice & Orthodontics. For more call us at 626-445-6666 and schedule an appointment today.