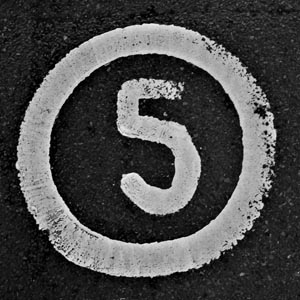 Maintaining optimal oral health is crucial for a patient's overall well-being. Finding the perfect dentist can be a transformative experience for patients seeking quality dental care. A dedicated dental professional can offer not only excellent treatment but also comfort and reassurance. Here are five essential tips to guide patients in their quest to find the best dentist near me in Monrovia.
Expert Tips for Choosing the Best Dentist Near Me in Monrovia:
Seek Recommendations from Trusted Sources:

To embark on the journey of finding the best dentist in Monrovia, patients should begin by tapping into the wisdom of trusted sources. Your family, friends, or colleagues who reside in Monrovia can provide invaluable insights and recommendations based on their own experiences. These personal referrals often present genuine and unbiased opinions, which can be immensely helpful in making an informed decision.

Additionally, consider joining local online communities or forums where residents share their experiences and recommendations regarding dental care providers in Monrovia. Engaging with these online communities can provide a wealth of firsthand knowledge and help narrow down your list of potential dentists.

Utilize Online Reviews and Ratings:

In this digital age, online platforms offer a treasure trove of information about local dentists. Patients can explore various review websites, social media platforms, or even the dentist's official website to gain insights into their reputation, expertise, and patient satisfaction. Pay particular attention to consistently positive reviews and look for recurring themes that highlight the dentist's strengths and qualities.

While online reviews are a valuable resource, it's essential to approach them with a discerning eye. Consider the overall sentiment and quantity of reviews, as well as any thoughtful and detailed feedback from patients. Dentistry in Monrovia with a robust online presence and a history of positive patient interactions is likely a promising choice.

Verify Credentials and Specializations:

When considering dentistry in Monrovia, it's crucial to ensure they are appropriately qualified and licensed to practice. Take the time to verify their credentials, educational background, and professional affiliations. This step can help confirm their expertise and commitment to providing quality dental care.

Furthermore, inquire about any specific specializations or areas of focus that align with your dental needs. For instance, if you require orthodontic treatment, look for a dentist who specializes in orthodontics. Tailoring your choice based on the dentist's specialization can lead to more effective and efficient care.

Schedule a Consultation and Ask Questions:

One of the most effective ways to assess a potential dentist is to schedule a one-on-one consultation. During this meeting, you'll have the opportunity to ask pertinent questions about the dentist's approach to treatment, available services, sterilization processes, and insurance coverage.

Pay close attention to the dentist's communication style and their willingness to address your concerns. A compassionate and patient-centered approach is often indicative of a dentist who prioritizes your comfort and well-being. Additionally, evaluate the overall atmosphere and cleanliness of the dental practice during your visit.

Consider Accessibility and Convenience:

Accessibility and convenience are vital factors to consider when selecting dentistry in Monrovia. Patients should think about the location of the dental office, ease of scheduling appointments, availability of flexible hours, and proximity to their home or workplace. Choosing a conveniently located dental practice with flexible scheduling options can make dental visits more manageable and encourage regular check-ups, which are crucial for maintaining oral health.
Begin Your Journey to Finding the Best Dentist Near Me Today!
A face-to-face consultation is a pivotal moment in your decision-making process.. Your smile's vitality hinges on your choice of dentist near me in Monrovia. By seeking recommendations, leveraging online resources, verifying credentials, scheduling consultations, and prioritizing accessibility, you can embark on a journey toward superior dental care in Monrovia.
Your journey to a healthier, brighter smile starts now. Contact Dr. Eddie So at 626-445-6666 to book your consultation and embark on a path to optimal oral health. Don't miss out on the opportunity for personalized, expert dental care.